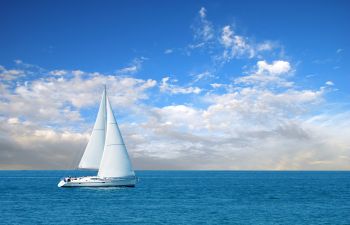 While legal issues that occur on land (i.e. workers' compensation, criminal offenses and injuries) also occur on water, there are special considerations and legal rules that apply. What's more is that there are international laws that apply in certain cases. Given these reasons, when individuals face a legal issue that has occurred on the water, they need an experienced injury lawyer to help navigate the nuances of admiralty or maritime law.
Admiralty law, which might be referenced as maritime law in some instances, is a combination of U.S. and international law. It covers all contracts, torts, injuries or offenses that take place on navigable waters. FindLaw explains that while admiralty law once focused on oceanic offenses only, it now covers any public body of water, with lakes and rivers included. In addition, it considers the interactions among ships, as well as those aboard the ship, including the ship captain's obligations to the crew and passengers.
With over 8,000 miles of river, hundreds of thousands of acres covered in lakes and several thousand miles of coastline, many residents and visitors throughout South Carolina participate in recreational water activities each day. As this number increases, the number of accidents and injuries does the same. On the other hand, while they contribute to the economical development of the region, port operations result in a growing number of Jones Act claims, as well as those related to cargo and vessel arrests. More than ever, there is a need for distinct laws to provide guidance and protection for the unique circumstances involved in these matters.
With education and experience in admiralty and maritime law, including an understanding of vessel and marine operations throughout the Lowcountry, Attorney Taylor Anderson continues to demonstrate the legal leadership and strong client commitment that individuals need and deserve.
Taylor understands that the circumstances surrounding admiralty or maritime claims often involve complex scenarios in which a thorough investigation is needed. Always up for the challenge, Taylor works tirelessly to collect all the facts pertaining to each case, so that clients can obtain the most favorable outcome possible.
If you or a loved one has been injured in an admiralty or maritime accident in Charleston, Folly Beach, Johns Island, Mt. Pleasant or West Ashley, contact the Taylor Anderson Law Firm today to schedule a confidential consultation to discuss your claim.
Posted on behalf of Taylor Anderson Law Firm