Are You Responsible for Your Accident?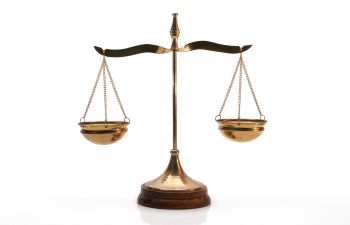 In South Carolina, when the plaintiff holds less than 51% liability for an accident, they are entitled to seek recovery due to injuries suffered in an accident according to section 15-38-15 of the Code of Laws. However, if you, as the plaintiff, are found to be more than 51% responsible for your accident, you may not pursue financial recovery.
Comparative negligence law usually applies to injuries suffered in vehicle accidents. However, it can also apply to other accidents, such as those on commercial premises. In addition, each party may hold a percentage of responsibility, resulting in multiple parties sharing liability.
Traffic Accidents
Countless factors can cause accidents on our roads. It is also not unusual for more than one individual to act negligently, resulting in multiple parties contributing to a collision. Insurance companies will try to attribute blame to a plaintiff if it means not having to pay compensation. Always remember, the insurance company has their own best interests in mind, not yours.
As the plaintiff, you must prove that the other party or parties share the greatest percentage of the blame. Therefore, you must gather evidence and seek suitable legal advice. In addition, what you say to emergency responders and insurance companies can affect your case.
Premise Liability
If you have suffered an injury on rented or commercial premises, you may wish to pursue recovery for costs, including medical bills and loss of earnings. It is important to support your claim by proving the property owner owed a duty of care. You will then need to show that said property owner was negligent and that any harmful actions or inactions caused your injuries.
Injuries on private or commercial premises typically result from avoidable hazards. The property owner may have a responsibility to remove or repair such hazards. Not doing so could mean that the property owner is responsible for your injuries.
Accident Legal Advice in South Carolina
If you are concerned about legal liability in a South Carolina accident, reach out to Taylor Anderson Law Firm for advice. We can help you build a case and provide representation. Call our offices today for a free review.
Posted on behalf of Taylor Anderson Law Firm