Are You Suffering Financially After a Car Accident?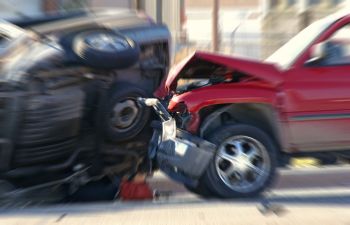 A car accident can leave you with injuries that are both mentally and physically devastating. In the aftermath, there are financial concerns. You may struggle to make ends meet due to being out of work while recovering.
This is a normal scenario for people who have been in an accident. Lost wages, medical bills and household costs may build up over time. You deserve support and representation throughout your journey.
Medical Costs
If you have incurred medical costs, the bills will likely keep piling up. For many people, recovering from injuries becomes a constant stream of outgoing payments. You can find relief with compensation that covers your medical costs.
You are not guaranteed compensation. However, if another person is at fault for your accident, you may receive a monetary award. The additional money could help you pay medical bills. When you are out of work due to injury, it makes sense to seek all the support you can gather.
Loss of Earnings
A car accident may result in time taken off work. Injuries require recovery time, which means limited pay. You will need financial support to make up the difference. Holding at-fault persons or parties responsible could help you through the worst of your challenges.
Loss of earnings can devastate a family or individual. When you are already living payday to payday, losing a core income can devastate your budget. You are entitled to seek compensation to cover any associated costs.
Loss of Confidence
There are several ways that a car accident can impact your confidence. You may lose confidence or suffer from other emotional issues. This is normal and you should seek help from medical professionals. Contact Taylor Anderson Law today if you need support. We offer representation to clients who feel they have nowhere else to turn.
Reach out today for information, solutions and much more. We look forward to supporting you through your journey. We have experience in supporting clients when they need help seeking compensation after a car accident. Reach out to our team today for a consultation.
Posted on behalf of Taylor Anderson Law Firm