Boating Under The Influence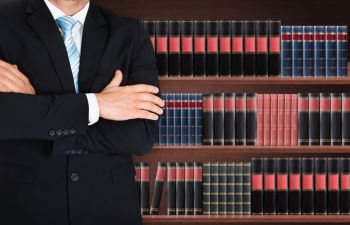 Filled with history, culture and a stunning landscape with extraordinary coastlines, South Carolina remains a popular destination for many. Specifically for outdoor lovers, boating and other recreational water sports in the state are incredibly appealing. Yet, many individuals consume alcohol while boating, potentially impairing their ability to operate the boat responsibly. That's why South Carolina considers boating under the influence a serious misdemeanor, with penalties similar to those of driving under the influence.
If you've been on a boat with someone that you believe is under the influence, there are specific requirements in order for the person to be convicted and charged with "boating under the influence." For instance, it must be proven by the state that the boat that the person was operating was "in motion" or "undersail" on the water. It must also be proven that the person was impaired by alcohol or another substance, such as a drug. Finally, it must be proven that the individual's ability to operate the boat was impaired. With this in mind, however, South Carolina law presumes that someone is incapable of safely operating a boat if his or her blood alcohol content is .08% or above.
What does this mean for responsible boaters that simply want to enjoy a cold beer on a leisurely day on the water? First, it's important to understand that there are legal issues pertaining to having an open container of alcohol on a boat. Yet, if a person must take open containers of alcohol or wine with them, they must be stored away in a cargo area. While the state's open container laws are pretty straightforward as they apply to vehicles on land, they are not as clear for boats and other watercraft. Thus, the bottom line when it comes to alcohol-related offenses on the water, it's important to consider any questions or concerns you have beforehand. If you plan on being on the boat for most of the day, keep in mind that drinking alcohol and being in the hot sun can impair your ability to operate the boat faster than you'd expect.
Call The Taylor Anderson Law Firm For Trusted And Qualified Legal Counsel
At the Taylor Anderson Law Firm in Charleston, we understand that a variety of scenarios give rise to personal injury and other legal issues, many of which can happen on the water. Thus, if you or someone you love has been injured due to another's negligent behavior while operating a boat or other watercraft, you need to call Taylor Anderson. With a strong record of client advocacy throughout the region, Taylor is well equipped to help you navigate the complexities of your claim.
For a free evaluation, call the Taylor Anderson Law Firm today.
Posted on behalf of Taylor Anderson Law Firm