Construction Accident Injuries and Fatalities in Georgia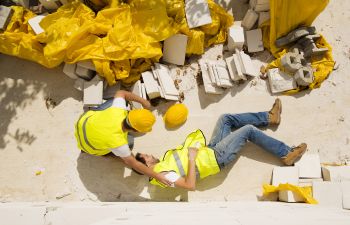 Construction sites are potentially dangerous due to factors such as the use of heavy building materials, large vehicles, complex machinery and excessive noise. If you work on a building site and have suffered injuries, making ends meet while you recover may put pressure on your finances.
Sadly, some construction accidents result in one or more fatalities. On October 19, 2021, a bridge in Newton County collapsed, resulting in three construction workers plummeting into the Yellow River. One of the construction workers lost his life, while the other two sustained injuries.
As the injured party or family of someone who has died in a construction accident, it is understandable that you would want answers. In addition to establishing exactly what caused a catastrophic workplace accident, you may also wish to seek compensation to cover medical costs and other losses.
Causes of Construction Accidents
Some of the most common causes of construction accidents include faulty equipment, electrocution, falls, structural collapses, falling debris or other objects. There is a very real possibility that your employer or other parties are responsible for the conditions that led to your accident and subsequent injuries. It is therefore recommended that you consult with an experienced construction accident lawyer in Georgia.
The process of seeking compensation in a construction accident case can become complicated. However, you may find that applying for worker's compensation is equally frustrating. By consulting with a lawyer who understands the legal hurdles you may face, you have a much better chance of winning fair compensation.
A construction accident can leave those affected with serious and potentially life-changing injuries. You deserve answers and financial compensation to help cover medical costs and loss of earnings. When the impacts of injuries affect personal relationships, work or your lifestyle, a monetary reward may help you get back on your feet.
At Taylor Anderson Law Firm, we are passionate about representing our clients in the fight for compensation. Your lawyer will stand by you throughout the process with legal guidance and support.
For a construction accident consultation in Georgia, reach out to the offices of Taylor Anderson Law Firm today.
Posted on behalf of Taylor Anderson Law Firm