Holiday Drunk Driving Accidents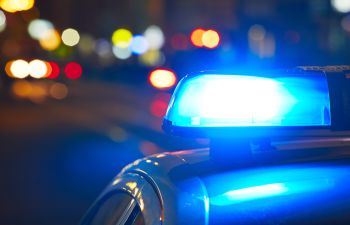 Summer has passed and the holidays are approaching. Holiday celebrations are much-anticipated events to gather with family and friends and have a good time. Halloween costume parties, Thanksgiving/Harvest parties, Christmas and the New Year are busy times for celebrations and having fun. Unfortunately, they are also busy times for drunk driving accidents.
Holiday Parties and Preventing Drunk Driving
In 2018, South Carolina was ranked 8th out of the Top 10 Worse States for Drunk Driving by BackgroundChecks.org. The upcoming holidays see some of the highest frequencies of drunk driving and drunk driving accidents across the state. If your celebrations will include alcohol, make plans to help your family and friends (and yourself) drink responsibly and stay off the roads. Some suggested actions include:
Collect keys from everyone as they arrive and keep them in a secure spot. Put a sober party goer in charge of keeping the keys and only surrendering them to completely sober people who wish to leave.
Provide rides for party goers who have had too much to drink – sober friends, a taxi, Lyft or Uber rides.
Provide a room where those who have had too many drinks can crash for the night and sleep it off.
Help with Holiday Drunk Driving Accidents
If you or a loved one are involved in a holiday drunk driving accident, seek medical attention immediately. Then, as soon as possible, call the Taylor Anderson Law Firm in Charleston at 843-277-1176 to discuss what happened. You need to ensure that your rights are protected throughout the DUI investigation, and you may be eligible to receive compensation for your injuries.
Drunk driving accidents can cause extensive injuries that require long-term medical treatments. Insurance may not cover all the medical care you or a loved one require. A drunk driving personal injury lawsuit could help you gain compensation to cover these expenses and replace lost wages from missed work. Call today to protect your rights and your family's future.
Posted on behalf of Taylor Anderson Law Firm