How to Hire the Right Contractor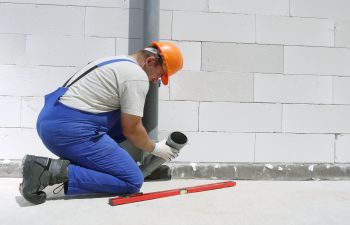 Perhaps you are ready to build on a new deck or remodel your kitchen. You could even be ready to build a new home. You know what you want the finished product to look like, but how can you be confident in your choice of contractors? Here are some tips to help you hire the right team for the job.
Word of Mouth
The best place to start is with family and friends. If you have a relative who just completed a home remodel, ask if they are satisfied with the contractor's work. Someone close to you will give you their honest opinion. Another good idea is to call up local building inspectors and ask for their recommendations.
Pick Up the Phone
Now that you have a list of contractors, give them a call. Ask them if they take on your type of project, and if they will provide a list of previous clients. Also, find out how many projects they are currently handling. If they have too many, it may be difficult to fit yours in. Ask about their subcontractors as well. A contractor is only as good as his team, so his choice of subcontractors directly reflects on his work.
Schedule a Consultation
After you have pared down your initial list, set up consultations with three or four at the top of your list. Allow them to look over the project and give an estimate. Don't be afraid to ask questions, even if you feel it is unimportant. A good contractor will be happy to explain the process to you, and that can put your mind at ease. Check with the Better Business Bureau for any complaints lodged against the contractor.
Whether you are building a new home or doing a simple remodel, the right contractor can make all the difference. If you have experienced an issue with poor construction, you may be entitled to compensation. Call the Taylor Anderson Law Firm today at (843) 277-1176 to schedule a consultation.
Posted on behalf of Taylor Anderson Law Firm