How to Protect Yourself and Others Against Boating Accidents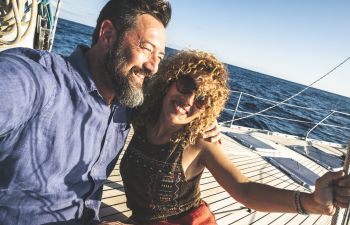 Boating is a pleasurable pastime and a way of life along the coasts of South Carolina and Georgia. It is so popular that the number of leisure and commercial boaters, including personal watercraft like jet skis, has jumped by about two million since the 1980s.
That means there are many vehicles in use in public waters, increasing the risk of boating accidents. Therefore, you need to know how to protect yourself and others and what to do if someone gets injured.
How to Reduce the Risk of Boating Accidents
Four primary measures can reduce boat accident risk and improve preparedness for boat owners. They are as follows:
Be prepared with safety training and onboard safety equipment like life vests, a first aid kit and an emergency radio.
Get a regular vessel safety check to ensure everything is in optimal condition.
Invest in boat insurance coverage.
Always operate your boat as safely as possible. For example, do not speed, overload the boat or consume alcohol. Also, check the weather forecasts before and continue to monitor weather conditions once out on the water.
Fun and safety are intertwined while you are out on the water. But unfortunately, negligent seamanship can cause significant injuries or deaths. Some boating injuries are "accidents," but the rest are caused by irresponsibility and safety violations.
You can call Taylor Anderson regarding any boating accident concerns. He is a trusted Charleston boat accident lawyer representing victims and families.
Who Is Liable for a Boating Accident?
Thousands of boating accidents occur annually. Usually, victims or their relatives can sue the boat operator for negligence or inadequate safety.
Those accountable for boating accidents may include the owner, boat rental company, manufacturer, government body or a passenger who acted recklessly (for example, throwing another passenger overboard without a life vest).
The Taylor Anderson Law Firm Protects the Rights of Boating Accident Victims
A boating accident can be perplexing and distressing, especially if nobody saw it coming. Fortunately, a skilled attorney can help the afflicted and their families seek restitution and navigate the complexities of maritime law while safeguarding the victim's rights.
The Taylor Anderson Law Firm is highly experienced at litigating boating accidents and can help you achieve the best conclusion for your case. Contact our Charleston firm for more information or a free case evaluation today.
Posted on behalf of Taylor Anderson Law Firm