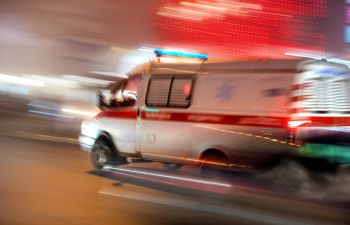 Surprising to some, incidents involving escalators kill approximately 30 people and seriously injure about 17,000 people each year in the United States, as noted by the U.S. Bureau of Labor Statistics and the Consumer Product Safety Commission. An online version of Popular Science asks, "why are escalators so dangerous?" It explains that while the escalator was patented in 1892, the design hasn't changed much. Thus, the landing platforms and entrance/exit methods continue to be a hazard, particularly when individuals are wearing loose clothing and shoes.
Tragically, escalator accidents have resulted in one Croc-wearing child losing a toe and another individual being strangled when his sweatshirt became trapped in the gap between the stairs and the escalator platform. In another case, shreds of paper, lint and dust in the undercarriage of an escalator caused it to explode in an underground station in London. 31 people died as a result. Closer to home, a 7 year old girl lost three of her fingers in an escalator accident in Florida in 2002. Even so, while anyone can be involved in an escalator accident, the two age groups that are most at risk are children ages 5 and younger and senior adults 65 and older, as these groups are less steady when stepping on and off of an escalator.
In comparing escalators to elevators, there are far more elevators in the United States, making elevator accidents more prevalent. However, the frequency of escalator accidents is greater, and many are catastrophic. For this reason, it is critical to consult an escalator accidents attorney if you or someone you love is injured on an escalator in South Carolina.
Attorney Taylor Anderson works tirelessly to give personal injury victims a voice when it comes to fighting for justice. Time after time, Taylor has demonstrated the legal leadership individuals and families need in the aftermath of a devastating injury. To speak with Taylor regarding the details of your claim, call the Taylor Anderson Law Firm, located in Charleston.
Posted on behalf of Taylor Anderson Law Firm