Nursing Home Abuse and Neglect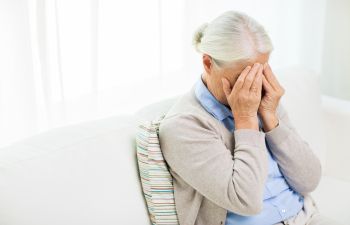 Whether due to deteriorating health, or the need for assistance and added support, elderly individuals move into long-term care facilities each year across the United States. For family members, the decision to place a loved one into a nursing home is difficult, even if they are convinced that it's the right choice. Thus, imagine the devastation when a loved one's family realizes that they have experienced abuse and/or neglect. According to Nursing Home Abuse Justice, sons, daughters and grandchildren, including seniors themselves, often assume that high standards of attention, care and treatment will be met with professionalism and compassion.
On the contrary, many nursing homes fail to provide the minimum standard of care assumed by residents and their family members. In a recent article published in The State, a man hid a camera in a nursing facility in Greenville County after his 89 year old mother suffered several unexplained injuries. His fears were confirmed when the video recording documented physical and psychological abuse at the hands of two caregivers.
When it comes to nursing home abuse and neglect, a large number of cases go unreported. This might be because family members and friends do not know what signs to look for. In other words, it's about more than physical abuse or injury. Primary types of nursing home abuse might include sexual, verbal, emotional, mental, abandonment, financial exploitation, healthcare fraud and even self-neglect. In some cases, poor management, unsanitary conditions and inattentive staff members are also considered a form of abuse. The fact is—any type of nursing home abuse can lead to other forms, as seniors become physical and emotionally vulnerable.
Attorney Taylor Anderson is fully aware of the shocking statistics regarding nursing home abuse and neglect. That's why he strongly supports victims and their families, protecting the legal rights of the elderly that have been mistreated or injured at the hands of a trusted caregiver.
To discuss the details of your claim, call The Taylor Anderson Law Firm in Charleston today.
Posted on behalf of Taylor Anderson Law Firm