Spray Foam Insulation: Dangers To Your Health And Home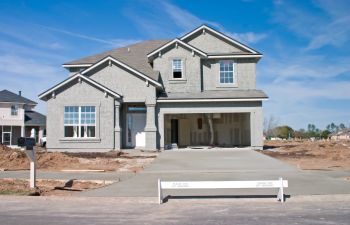 For residential homes and buildings, spray foam is a type of insulation that is considered toxic, particularly when it contains polyurethane. What's more, if individuals are exposed to these materials before they are dry, the health risks are even greater. The following effects have been reported:
Skin, Eye and Lung Irritation
Asthma
Skin Sensitivities (from making contact with the material or inhaling spray foam)
Long-term Respiratory Damage
With these risks in mind, construction companies that have failed to follow safety guidelines when installing spray foam could be held liable if workers or homeowners are harmed as a result. In turn, if a defect is discovered within the chemical makeup of spray foam that has caused it to become more dangerous, the manufacturer or producer of the material might be deemed responsible for those injured.
Meanwhile, spray foam insulation containing polyurethane assumes a solid formation when it dries. Though this is good for insulation purposes, it can cause damage to homes because it does not have the ability to adapt with the natural movements and changes of a structure over time. Similarly, the composition of the insulation does not allow for breathability. This means that moisture can become trapped, and lead to wood rot.
Most companies and alliances market spray foam insulation by highlighting its sealing benefits, durability and its ability to resist water damage. Without question, this appeals to residents in the low-lying coastal regions of South Carolina and Georgia, as wind and water damage is always a concern. Yet, for those that have experienced property damage and health concerns associated with spray foam insulation, it is important to contact an experienced construction defect attorney that can investigate the details of your claim and provide trusted legal advice.
Call Attorney Taylor Anderson Today!
Attorney Taylor Anderson at the Taylor Anderson Law Firm understands that when homeowners become sick or injured due to toxic spray foam insulation, they can have mounting medical bills and health concerns that require ongoing treatment. On the other hand, if the structure of a home has been compromised, or if wood rot is detected, and it is believed that spray foam insulation is to blame, repair costs can be overwhelming.
If you believe that spray foam insulation is to blame for your health problems or home damage, call the Taylor Anderson Law Firm for a free review of your case.
Posted on behalf of Taylor Anderson Law Firm