The Economic Impact of a Car Accident in South Carolina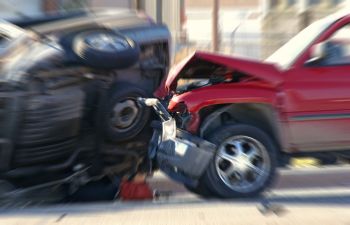 A variety of issues can arise out of every car accident: damage to the vehicles, to the environment and potential minor to catastrophic injury or death to passengers. All of these issues additionally add economic impact.
Car Accidents Are Costly
The Association for Safe International Road Travel reports that in the USA, vehicle crashes cost our country $230.6 billion each year. Additionally, over 37,000 yearly fatalities occur with 2.35 million more injured or disabled due to crashes. While insurance might cover some expenses, due to the facts of the accident or the responsible parties, the full extent of damage claimed may not be covered.
Factors Determining the Cost of Your Car Accident in South Carolina
You'll have to determine the full damages as required for any claim you make after a car accident to an insurance company or to file suit against the responsible party. Calculating the total economic impact of your car accident consists of more than your repair or replacement bill. Be prepared to produce documentation of each factor, which includes:
The severity of the crash
Repair or replacement cost (if the car was totaled)
Identification of injured passengers in your vehicle; the severity of injuries
The severity of your physical injuries
Pre-accident, the value of your vehicle
Value and amount of damage to property affected in your crash
Accident location
Future cost: lost wages, job loss
The relationship of passengers in your car to you
Any resulting disabilities
Sorting the aftermath of a car crash can be complicated. Don't get stuck with expenses while you're possibly trying to put your life and finances back together. If you're not at fault or negligent in the accident, let experienced personal injury attorneys look out for your best interests and work toward getting you fair compensation. The Taylor Anderson Law Firm is there when you need us. Call us for your free consultation today.
Posted on behalf of Taylor Anderson Law Firm