Uber and Lyft Accidents: What You Should Know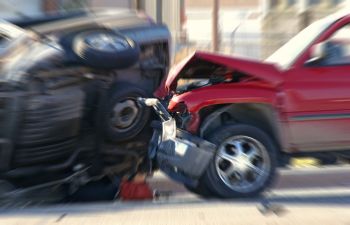 It is estimated that there are more than 1.5 million rideshare drivers in the United States. With so many drivers, Uber and Lyft accidents are becoming more common. If you are involved in a vehicle accident, and one or more parties is a rideshare driver, things could be more complicated.
Who is Involved?
One factor that makes Uber and Lyft accidents more complex is that there are typically more parties involved. When more people and companies are all trying to make decisions and do what is in their own best interests, it can create a much longer process for everyone.
Passenger: the passenger in the rideshare vehicle will be covered by the insurance of the driver who was at fault.
Driver: the driver of the rideshare vehicle will be covered by the rideshare company (the amount of the policy will vary depending on the driving status at the time of the accident).
Third Party: another driver, a passenger in another vehicle, a pedestrian or other third party will be covered by the insurance of the person at fault.
Rideshare Company: the rideshare service will provide a set amount of coverage depending on the status of the driver.
Does Driver Status Matter?
The amount of coverage provided by the rideshare company will vary. For example, suppose an Uber driver actively drives a passenger to their destination. In that case, the insurance coverage limits are higher than if they are on duty and waiting for a passenger or off duty. Lyft has a similar policy.
This means that if you are involved in a vehicle accident with a rideshare vehicle in any way, you should first determine the driver's status. That will help you understand what coverage they had at the time.
Why is a Rideshare Car Accident Different?
Uber and Lyft accidents have slightly different insurance laws. Drivers' coverage amounts will change even over a day. They may have more than one insurance policy. There are more parties involved. All of this combines to make a more complicated situation than you might find with some other vehicle accidents.
If you've been involved in an accident and at least one party was a rideshare driver or vehicle, it's essential to seek guidance from an experienced attorney. Accidents can affect your life long into the future, and there may be deadlines for seeking treatment or filing paperwork. Call the Taylor Anderson Law Firm today to schedule a consultation and discuss your case with one of our experienced legal team.
Posted on behalf of Taylor Anderson Law Firm