Were You Injured at a Charleston Tourist Attraction?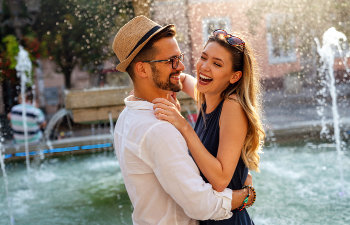 Charleston, South Carolina, is rich in history and culture and is a mecca for tourists. Residents and travelers alike enjoy the sunshine, beaches, plantations, history, food and low-country vibe that is unique to our area:
Public beaches
Museums
Carriage rides
Fireworks displays
Public concerts
Plantations
Tours
Boating and fishing
Shopping
Restaurants
But when you are injured at a tourist attraction, it can be a very stressful and overwhelming experience. If this happens, stay calm and take the necessary steps to ensure that you receive proper care and compensation for your injuries. The Taylor Anderson Law Firm in Charleston recommends that you take the following actions.
Seek Medical Attention
The first and most important step is to seek medical attention. Depending on the severity of your injuries, you may need to call an ambulance or go to the nearest hospital. Even if you feel that your injuries are minor, seeing a doctor as soon as possible is still important. This will not only ensure that your injuries are properly treated, but it will also provide you with documentation of your injuries, which will be important if you decide to pursue legal action.
Report the Incident
Along with seeking medical attention, you should report the incident to the staff at the tourist attraction. They should have a protocol in place for handling accidents and injuries. Be sure to provide them with as much detail as possible about the incident, including the date, time and location of the incident, as well as any witnesses or employees who may have seen what happened.
Document the Incident
It is important to document the incident as soon as possible. Take photos of the scene, including any hazards that may have contributed to your injury. If there are any witnesses, ask for their contact information so that you can follow up with them later. Keep track of any expenses related to your injury, including medical bills, lost wages and transportation costs.
Contact an Attorney
If you believe that the negligence of the tourist attraction caused your injury, consider contacting the Taylor Anderson Law Firm. We can help you understand your rights, legal options and provide guidance throughout the process. Our team has wide experience handling personal injury cases and is familiar with the laws of South Carolina that apply to public venues like tourist attractions, shopping centers, carriage rides, open-air markets, public concerts and more.
Being injured at a tourist attraction can be a frightening experience. Still, staying calm and taking the necessary steps to ensure you receive the proper care and compensation for your injuries is important. If you become injured at a Charleston tourist attraction this summer, contact the Taylor Anderson Law Firm and schedule a consultation to speak with a Personal Injury Lawyer as soon as possible.
Posted on behalf of Taylor Anderson Law Firm