What If I Become Injured on a Commercial Fishing Trip?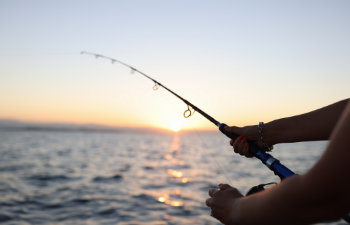 If you're an avid fisherman or enjoy spending time on the water, you might consider taking a commercial fishing trip in the Charleston area. These trips offer an opportunity to experience the thrill of catching fish in open seas and can be an enjoyable and rewarding experience. However, like any other outdoor activity, there are risks involved, and accidents can happen.
The Taylor Anderson Law Firm in Charleston, SC, is your local, trusted Boat Accident Lawyer who can provide counsel and professional representation if you become injured on a commercial fishing trip. Here is what you should know.
Report All Injuries
On most commercial fishing charters, the captain and crew are closely involved with their guests, so they will likely know immediately if an injury occurs. However, you should always report any accident or injury to the captain immediately. They should be equipped and trained to provide critical assistance while returning to shore. Depending on the type and severity of the incident, you may want to report the incident to the U.S. Coast Guard. They have jurisdiction over commercial fishing vessels and can investigate the incident to determine if any safety violations occurred.
Get Medical Attention
Always seek medical attention for any injury. Your health and safety should be your top priority, and any injuries should be treated immediately. If you cannot seek medical attention on your own, ask someone on the boat to assist you or arrange for emergency services when you reach the shore. Documenting your injuries and any medical treatment you receive is essential, as this information will be vital if you decide to pursue legal action.
Seek Legal Counsel
If you decide to pursue legal action, it's essential to consult with a personal injury attorney who has experience with maritime law. The Taylor Anderson Law Firm knows the specific laws and regulations that apply to commercial fishing vessels, and our Charleston Boating Accident Attorneys can help you understand your rights and options. They can also help you gather evidence and build a solid case to support your claim.
If you become injured on a commercial fishing trip, you may be entitled to compensation for your medical expenses, lost wages, pain and suffering and other damages. The specific amount of compensation will depend on the severity of your injuries and the circumstances surrounding the accident. However, it's important to note that there are often time limits for filing a claim, so acting quickly is essential.
Stay Safe On the Water
You can take steps to protect yourself before you even set foot on a commercial fishing vessel.
Ensure the boat you plan to use is properly licensed and insured.
Ask about the safety record of the boat and crew.
Inquire about the safety equipment that will be available on board.
Always follow safety guidelines and instructions the captain and crew provides. This includes wearing appropriate safety gear like life jackets and following proper fishing techniques.
Ask questions about things you don't understand and any unclear safety practices.
If you're injured on a commercial fishing trip, it's essential to take immediate action to protect your health and safety. Contact the Taylor Anderson Law Firm for a free evaluation and consultation about your boating accident and injury while on a commercial fishing charter.
Posted on behalf of Taylor Anderson Law Firm