What is Considered Nursing Home Negligence in South Carolina?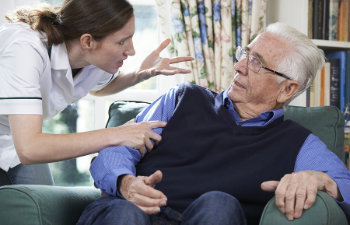 As the elderly population in the United States grows, the demand for nursing homes and assisted living facilities also increases. Unfortunately, some facilities do not provide their residents with the necessary care and attention, leading to negligence and abuse. Nursing home negligence is taken seriously in South Carolina, and victims have legal recourse.
What Constitutes Nursing Home Negligence Under South Carolina Law?
In South Carolina, "nursing home negligence" means that a nursing home or its staff did not give residents the care and attention they needed, which harmed or hurt them. Negligence can take many forms, including neglect, financial exploitation and physical, emotional and sexual abuse.
Signs of nursing home negligence may include bedsores, unexplained injuries, malnutrition, dehydration, poor hygiene, unclean living conditions and medication errors.
Legal Options for Nursing Home Negligence Victims in South Carolina
If someone you know has been a victim of nursing home negligence in South Carolina, there are legal options to seek justice and compensation. The first step is to report the abuse to the South Carolina Department of Health and Environmental Control (DHEC). The DHEC investigates complaints of nursing home negligence and may take action against the facility if they find evidence of wrongdoing.
In addition to reporting the abuse to the DHEC, victims of nursing home negligence can also file a lawsuit against the facility and its staff. A nursing home negligence lawsuit may seek compensation for medical expenses, pain and suffering, emotional distress and other damages. Therefore, it is essential to consult with an experienced attorney who can help guide you through the legal process and ensure your loved one's rights are protected.
Preventing Nursing Home Negligence in South Carolina
Preventing nursing home negligence in South Carolina requires a multi-faceted approach. First, nursing homes must be held accountable for providing quality care to their residents. This step includes adequate staffing levels, proper staff training, regular inspections (monitoring) by state and federal agencies and people taking legal action against negligent facilities. Families can also play a role in preventing nursing home negligence by researching facilities, visiting loved ones regularly and reporting any concerns or signs of abuse to the appropriate authorities.
Taking Legal Action Against a Negligent Nursing Home
Vulnerable nursing home residents deserve to receive proper care and attention. Legal options are available to victims of nursing home negligence in South Carolina. If someone you know has sustained damages from a negligent nursing home, please contact Charleston's nursing home abuse lawyer, The Taylor Anderson Law Firm, to discuss your case.
Posted on behalf of Taylor Anderson Law Firm