What to Know When Filing a Property Damage Claim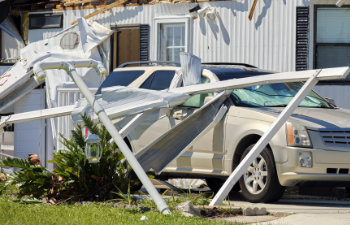 Dealing with property damage to your home or business can be stressful and time-consuming. Your insurance company can make it difficult for you to receive fair compensation for your repair expenses. The company may try to offer you a settlement for less than the amount you could receive or deny your claim unjustly. Here are three things you need to know to help you make the process easier when filing a property damage claim.
Report Property Damage Immediately
Receiving compensation for property damage can take weeks or months. Your insurance policy may only give you a limited amount of time to file a claim. If you delay in reporting, you could lose all rights to any compensation. Make sure to report all damage immediately to your insurance company.
Document All Property Damage
Documentation can provide you with the legal proof you need for your property damage claim. Take clear photos from multiple angles and write down any changes to the damage over time. Before any damage occurs, you may also want to create documentation of valuable items in your home for your insurance policy. This can provide effective evidence with before and after pictures.
Let a Professional Attorney Handle Insurance Adjusters
When you file a property damage claim, an insurance adjuster will perform an investigation. This individual may ask you numerous questions and may reach a conclusion that can make you unhappy or angry. It is crucial to maintain a courteous relationship as much as possible. If the damage has left you emotional, you may want to have a property damage attorney work with you to handle any insurance adjusters. This can give you peace of mind to help you avoid saying things that could negatively impact your claim.
Expert Legal Advice for Property Damage Claims
Property damage claims can be difficult to navigate to get the compensation you deserve. Consulting with an experienced attorney can give you the legal information you need to pay for repairs. Taylor Anderson Law Firm can provide you with recommendations and handle any negotiations with your insurance company. If necessary, an experienced attorney can represent you in court to pursue justice regarding your claim. Call to set up an appointment for a legal consultation today.
Posted on behalf of Taylor Anderson Law Firm