When Wood Rot Damage Is Not Disclosed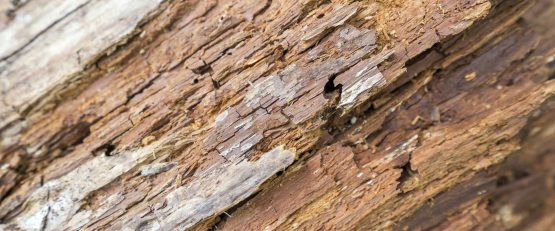 Sometimes mistaken as a termite infestation, damage from dry rot or brown rot may appear as small pieces of wood or red brick dust against the surface of a home, as well as a crawl space or basement. Whether the outbreak has occurred due to flooding, leaking pipes or a busted washing machine hose, the effects of dry or brown rot are not usually detected until the damage is significant. Unfortunately for home and property owners, the process of cleaning and repair is complicated and expensive. Yet, when damage is due to another's negligence or dishonesty, issues with wood rot are even more stressful. For instance, if a previous homeowner or contractor has failed to communicate evidence of wood rot, current property owners shouldn't have to take on the burden of extensive repairs and overwhelming costs. Therefore, when wood rot damage is not disclosed, an undisclosed wood rot lawsuit lawyer like Taylor Anderson can help.
Surprising to some, wood rot generates up to 17 billion dollars of damage across the United States each year. For low-lying coastal regions, including those in South Carolina and Georgia, excess warmth and moisture contribute to the growing concern of these cases. What's more is that once rot begins, it persists as long as these conditions continue. Home and property owners may experience a range of problems such as mold, water seepage and foundational and structural failure.
When wood rot damage has been detected, there are a number of "players" that could be to blame. Some of these include builders, developers, contractors and subcontractors, material suppliers, product manufacturers, previous homeowners or perhaps a homeowners' association.
If you have discovered evidence of wood rot in your South Carolina home, and you suspect that negligence is to blame, it is critical to contact an attorney with experience and insight into undisclosed wood rot claims.
Trusted Guidance For Your Next Steps
Attorney Taylor Anderson understands the high cost of property damages related to wood rot, and has devoted a large portion of his practice to helping individuals and families that have been harmed as a result. For a free evaluation of your claim and trusted guidance for your next steps, contact The Taylor Anderson Law Firm in Charleston today.
Posted on behalf of Taylor Anderson Law Firm